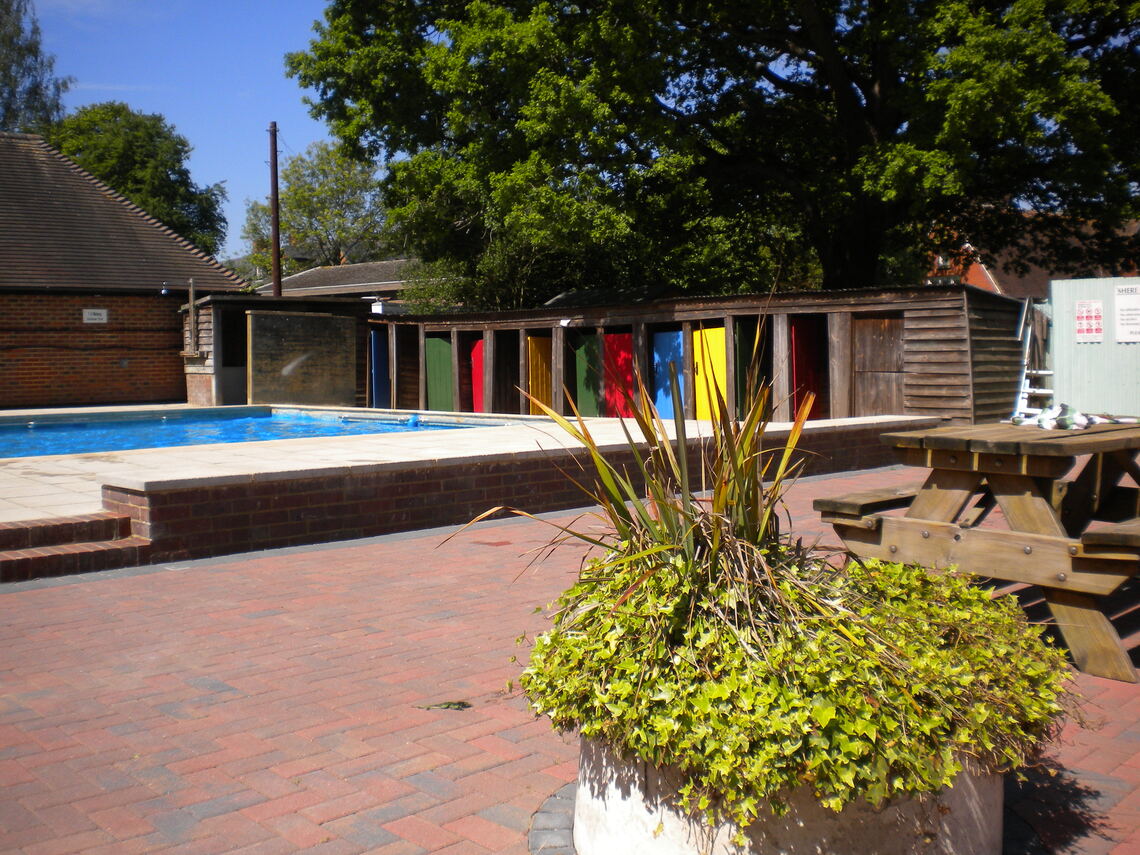 Welcome to Shere Swimming Pool Club - one of the oldest outdoor pools in the country, run by volunteer members for the benefit of the local community.
A sponsored swim in aid of Peaslake School and SSPC is being held on Sun 22nd September
Please support these worthwhile causes - either by swimming with ££ or both!
Can you spare 3 minutes to answer a quick 10-question survey for Shere Swimming Pool Club, please?


Click here:

https://www.surveymonkey.co.uk/r/7TKJZFZ
Your survey responses could be vital in securing grant fundraising towards our total.
A pledge form to offer support for the fundraising is available here
Pool Closure: The pool heating will be switched off at the end of September
although the filtration etc will be left on for 2 extra days if you still wish to swim