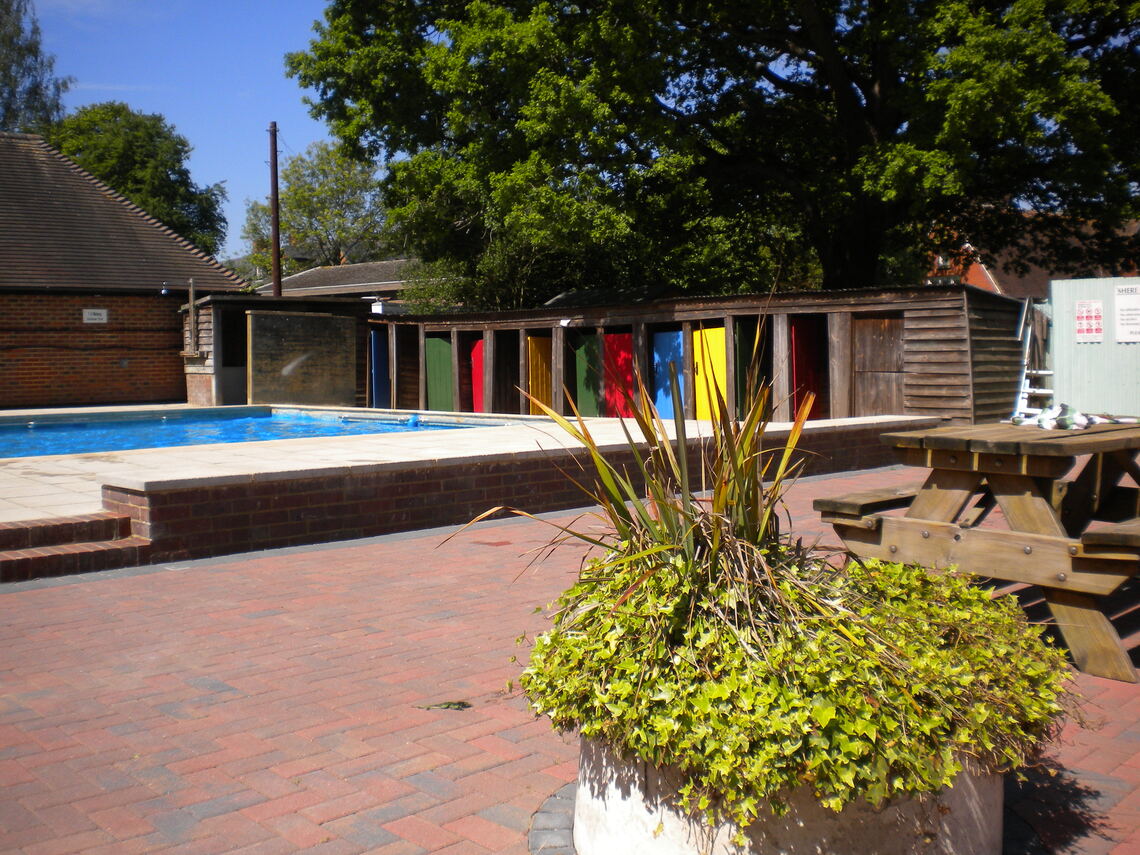 Welcome to Shere Swimming Pool Club - one of the oldest outdoor pools in the country, run by volunteer members for the benefit of the local community.
The pool officially closes at the end of September when the heating will be switched off but will be remain open until the evening of Sunday 1st October.
The AGM will be held on Wednesday 18th October, 8pm in the Tanyard Hall, Gomshall. Further details here.
From 1st September the pool closes at 7.30pm and you need to leave the pool compound by 7.40pm