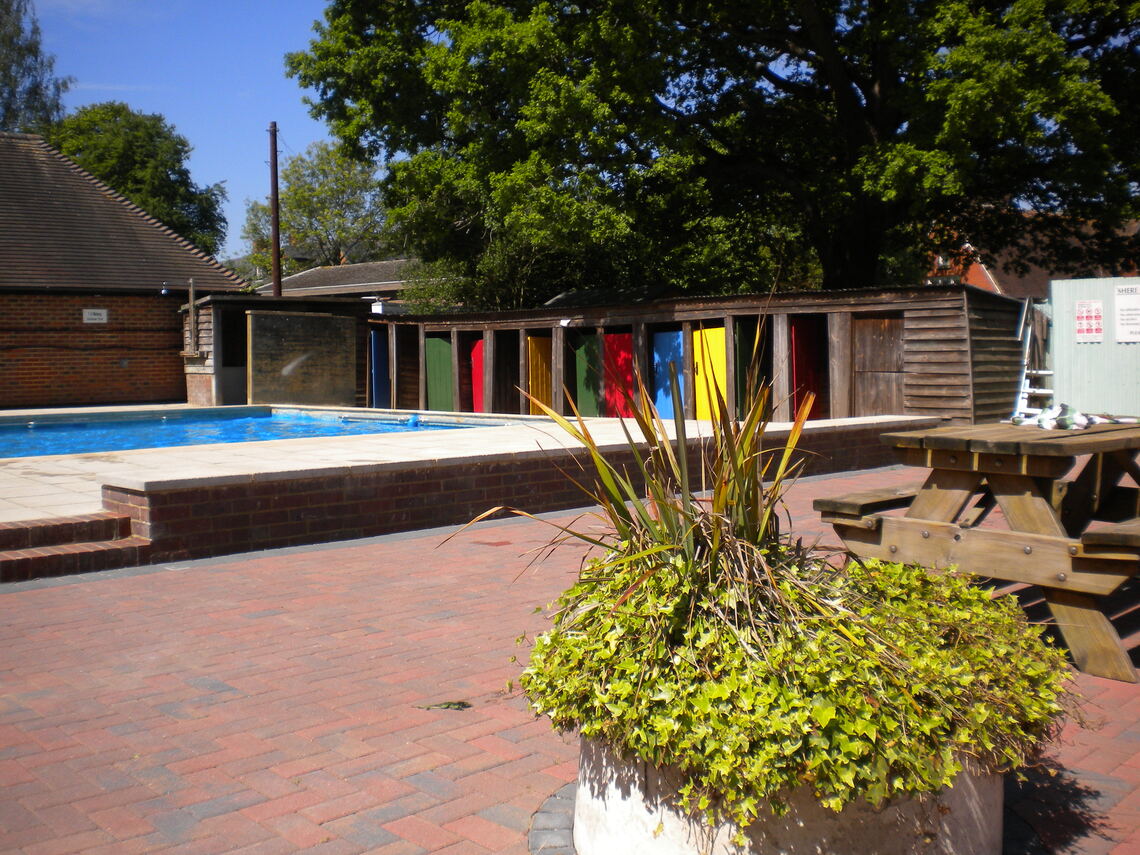 Welcome to Shere Swimming Pool Club - one of the oldest outdoor pools in the country, run by volunteer members for the benefit of the local community.
The pool is now closed for the season.
The AGM was held on Wednesday 31st October, 8pm in the Tanyard Hall, Gomshall. Further details here.