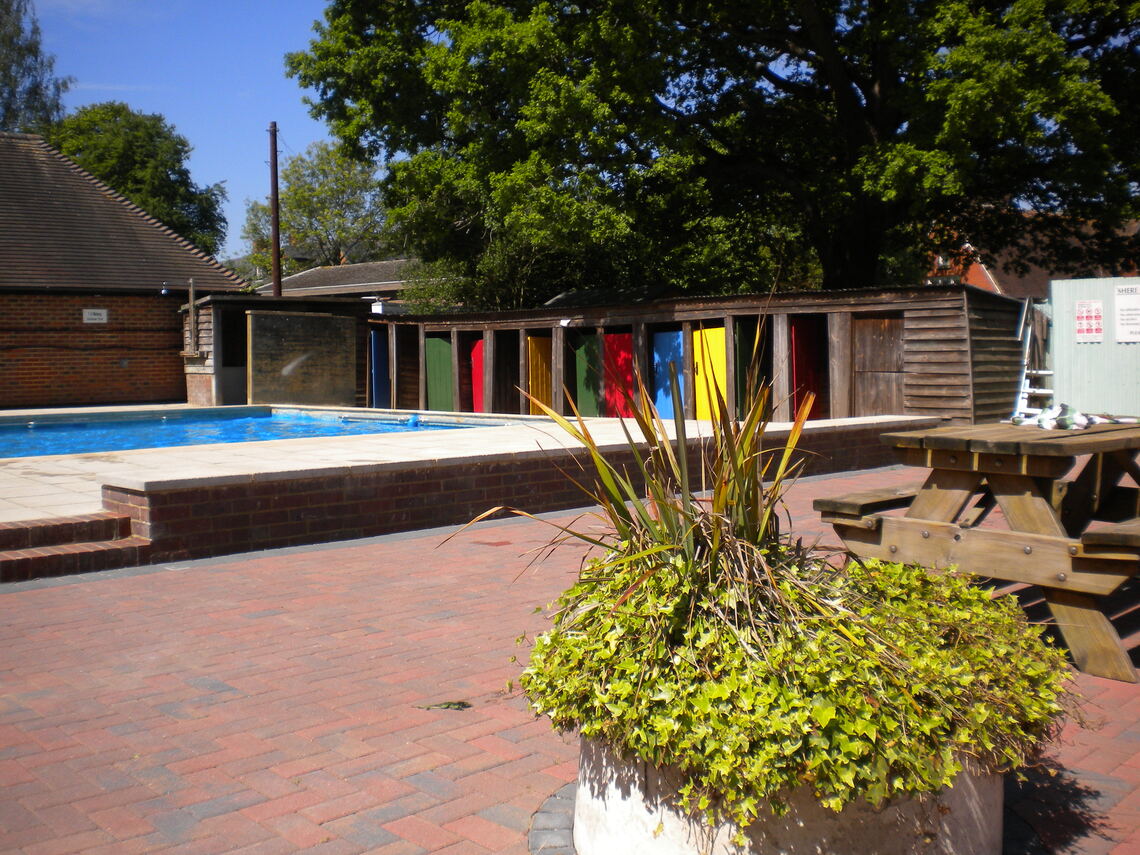 Welcome to Shere Swimming Pool Club - one of the oldest outdoor pools in the country, run by volunteer members for the benefit of the local community.
Membership Applications

are currently being accepted from all existing and prospective members
You can read the latest update on pool refurbishment progress

here

A pledge form to offer support for the fundraising is available here
and there is a Gift Aid form to boost your donation here
Impact of Coronavirus on the 2020 pool opening and on the 2020 application process
Renewing members and prospective new members are asked to apply in the usual way and within the usual timeframe as stated on the website and on the application forms. The Shere Swimming Pool Club committee is monitoring Government direction and, as well as giving periodic updates where appropriate, will in due course give an update as to when the pool will open this summer.
Only by following the usual application procedures can we ensure a fair approach is taken to all renewing and new membership applications. It remains likely that once again the membership will be full this year in spite of the uncertainties that exist. It is also possible that this year's unprecedented events will enable new remote members to apply successfully for membership.
In the event that the pool has to remain shut for a significant part, or all, of the summer, the implications of such a closure will be considered. Members should be aware that once the newly renovated pool has been commissioned we will still incur running costs which need to be paid for. These will continue throughout the year as, while there will no longer be any need to empty the pool for refurbishments and repainting every winter, it is necessary to maintain the water at a minimum temperature all year round. If the pool is to remain an asset that all members can enjoy in the future we still need members to contribute in the usual way towards the 2020 running costs through their 2020 membership subscription.
Thank you for your patience and understanding. We look forward to welcoming you to the upgraded pool as soon as possible.